Among Us, What it is and Why it Became so Popular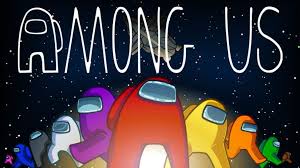 By now, I'm sure many of you have heard of the game "Among Us." Although it premiered  in 2018, it has come to fame in the past month or so. The premise of the game is that there are a certain number of imposters and crewmates in the game, and the goal for the imposters is to kill the crewmates, and the crewmates' job is to finish all their tasks on the map, or find out who the imposter is before they are all dead. At first glance, it seems like a normal game with nothing special about it. Then, you find yourself playing the game for three hours and can't stop for some reason. "Among Us" has swept the world in popularity, but why and how did this happen?
As said before, the game was made in 2018 but has become very popular over the last month or two. Many big-name streamers and Youtubers such as Ninja, DrLupo, and many more started to play Among Us, stream it, and upload videos of them playing with their friends to YouTube. Since these YouTubers have such a big audience many people started to play the game. This had a giant domino effect because the more and more "Among Us" was being played, the more popular it became. Another big factor for the popularity of "Among Us" is the price, and how you can get it. "Among Us" is free on the Google Play Store and the App Store, meaning both Apple and Android phone users can play for free. This allows all of your friends to play together without a price, and can actually be a lot of fun. From experience, playing Among Us with friends is a blast and is a game you can enjoy for hours on end. 
"Among Us" is free, so how does the game make any money? Inside the game are ads with other companies as well as in-game cosmetics that cost money, and you can use them to dress up your character. Among us is five dollars on Steam which is the app store for PC's and laptops, but even then it is still priced very well. The benefit with paying the five dollars for it on steam is there won't be any in-game ads. "Among Us" is currently ranked #4 on Steam out of all its games, and is #1 on the App Store under the free games category. This allows the game to be seen by more people and expands its growth and income.
If you haven't tried to play "Among Us" yet, I highly recommend you should. It's free and a lot of fun to play with a group of friends. If you don't like it, then that's ok because you can just delete the app on your phone without feeling like you just wasted your money for a game. Among Us has become a global sensation and it doesn't look like it's gonna stop growing anytime soon.