Disney+ Day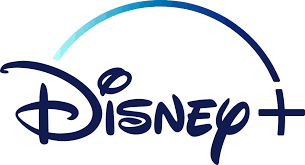 November 12, 2021, marked another important anniversary for the Disney Company amidst the 50th anniversary of Walt Disney World Resort. Disney+ turned two years old and already it has made a big impression on millions of fans. Fan favorites from the start included The Mandalorian, High School Musical the Musical the Series, The Imagineering Story, Forky Asks a Question, and Noelle. 
Since those features, Disney+ has expanded on many of its beloved stories and most thrilling tales. Examples include creating shorts like Once Upon a Snowman (starring Olaf from Frozen) or making WandaVision, a series within the Marvel Universe. There is a ton of content to be explored on the platform which allows everyone to find something they enjoy. This is partly why Disney+ has done so well in its two years.
Talking about the newest content that was released (whether originals, shorts, or expansions on past stories) on the actual anniversary, many titles are sure to bring excitement to the paying customers. The list included:
–Home Sweet Home Alone
–Olaf Presents
–The Simpsons in Plusaversary
–Shang-Chi and the Legend of the Ten Rings
–Jungle Cruise
–Feast
–Paperman
–Tangled Ever After
–Frozen Fever
–Under the Helmet: The Legacy of Boba Fett
-and many more!
No matter what you're looking for, you can find something magical to watch on Disney+. There are all kinds of shorts, movies, series, and behind the scenes content for every viewer. Happy watching!