Emmy and Oliver by Robin Benway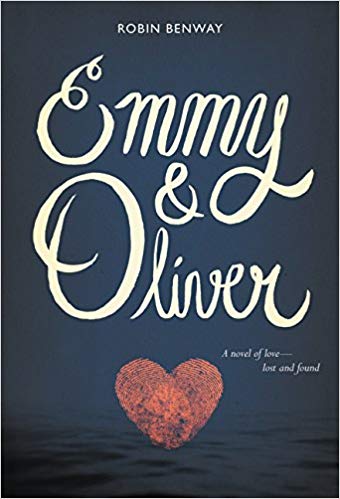 Looking for an adorable love story about two childhood best friends who reunite after one has been kidnapped by their dad for ten years? Then Emmy and Oliver by Robin Benway is the answer to your prayers.
Set in modern time, the book takes you on a journey of Emmy and Oliver reuniting after Oliver has been kidnapped by his dad. Throughout the novel, Emmy and Oliver learn things about each other and try to fill the ten year gap in their friendship. But they quickly realize that "just friends" isn't going to cut it. With juggling the demands of high school, upcoming college plans, and helicopter parents, Emmy and Oliver must decide if being more than friends, is worth the risk.
The book, pulls on your heart strings and gives you butterflies you never knew you had. I could barely put this book down and have read it multiple times because it simply is the perfect blend of romance and suspense everyone needs.The discussion of the struggles of high school and college add another layer to this masterpiece with making it very relatable and even makes you wonder about your post graduation plans. If you are looking for a book for English class or just need a little love and reading in your life, Emmy and Oliver is the book for you!