Hallway Interrogation
Hallway Interrogation: Jack Petruccione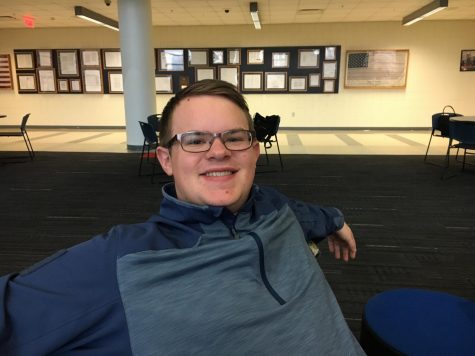 What's your favorite type of music?
Orchestra
Where do you think you'll be in 55 years?
Hopefully retired
What is the most memorable moment of your life?
I've had a pretty boring life let's go with… my trip to Europe this summer I don't know
What is your biggest regret in life?
Not taking AP Chem
Who is your favorite US president of all time?
Harry Truman
What is the best moment of your life so far?
Despite popular belief I actually enjoyed 2017
Where's your favorite place to shop?
I don't go shopping much I guess I'd have to go with Golf Galaxy I guess
What's your favorite food?
We'll have to go with casseroles but really any cohesive meals with everything in one
If you were an animal what kind of animal would you be?
So my spirit animal? I'm going to have to go with the deep sea grouper
What's a fun fact no one knows about you?
I have never broken a bone