Will the Bears Have yet Another Disappointing Season Next Year?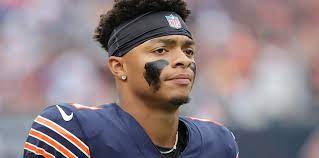 With this being the first season with 17 games, only winning 6 is nothing short of a let down for Bears fans everywhere. The question all Bears fans are wondering now is whether or not the Bears will have yet another disappointing season next year.
Last year, the Bears made a surprising trade with the New York Giants in order to be able to secure Justin Fields. As a result of this trade, the Bears won't have either a first or fourth round pick in this year's draft.
Following the loss against Minnesota in the last game of the season, both head coach Matt Nagy and general manager Ryan Pace will be losing their jobs with the Chicago Bears. Not only will they be losing the Bears, but they'll be leaving the Bears in shambles for whoever is going to replace them. This begs the question of who will replace them? ESPN staff writer Kevin Seifert believes that the "fate of the next Bears coach and GM is tied to Justin Fields." 
With so many gaps in the Bears team as a whole, it's likely that at least one if not two quarterbacks are cut for more cap space. With little drafting potential and so many weaknesses, cap space is essential to building up a team. But with such a broken team, Bears fans are wondering how two new staff members can pick up the pieces of this crumbling team. Will Fields be able to lead this new Bears team to victory?