Intro to Fantasy Football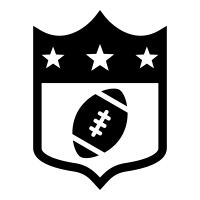 Intro to Fantasy Football
With the football season a few weeks in, many are on the edge of their seats regarding their fantasy football teams. Fans are going head to head against friends and family hoping to be victorious. At the beginning of every fantasy football season there is a draft where many attempt to draft the best players of all categories (quarterback, running back, wide receiver, tight end, kicker, and a defense).  Every draft has standout players and sleeper picks. Who are the star players, and who might be the underdogs of fantasy football?
Fantasy football is a game where players earn points based on their real life statistical performances each week.The season starts with the all-important draft, where the bulk of each team's players are found for the year.The first few rounds of every fantasy football draft are usually used to gather skill position players such as quarterbacks, running backs, wide receivers, and tight ends. The last few rounds are usually used to gather defense teams and kickers as well as any bench players you might put on the team. The better the player/team plays, the more points they can bring to your fantasy team. 
Every year at the start of the draft there are a few guaranteed first round picks, such as Christian McCaffrey (running back), Saquon Barkley (running back), DeAndre Hopkins (Wide Receiver), and Travis Kelce (tight end). These picks usually produce high amounts of points for their positions. Besides these standout picks, there are also "sleeper picks". Sleeper picks are players who are picked in some of the last few rounds but have serious potential to make points. Some examples of sleeper picks are Rondale Moore (wide receiver), Cole Kmet (tight end), and Carolina Panthers (defensive team). These picks may seem odd but many expect these players to be standouts by the end of this season.
It is important to remember that in fantasy football, nothing is guaranteed. No players are expected to stay healthy or put up a certain amount of points. Many are cautious about who they draft, making sure to obtain a handful of star players, but always making sure to have a few sleeper picks just in case.