Real Estate- The band you have been sleeping on
No, not buying and selling houses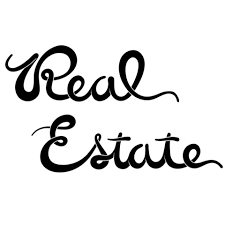 Real Estate is a indie rock band from New Jersey that formed in 2009. Real Estate's music blends 60s surf rock with modern bedroom pop.  The band of four manages to create a hazy atmosphere while still keeping their songs bangers. Each of the four studio albums the band has produced have their own unique charm.
Real Estate's first album is a self titled that features 10 beautiful songs that creates 40 minutes of complete bliss. Each song stays within the mood of the album creating a steady consistent sound. Stand out songs in my opinion are Beach Comber, Black Lake, and Green River, my favorite. This song in particular brings a sense of calmness on the water, and you don't need to travel to a beach to feel like your toes are deep in the sand.
Real Estate keeps their sound and lyrics simple. Their music is perfect for a late night of studying and focus. By not having complicated or extravagant beats, you'll surely be put into a working mindset, or if you just want music to listen to on a rainy day. If you are looking to check out new music, check out Real Estate.