Local Gym Suggestions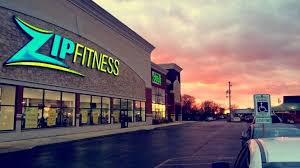 Zip Fitness
If you are looking for an inexpensive, clean gym, this is the place for you. With a monthly rate of about $14 a month, it is a great place if you are on a budget. There is plenty of space and high quality equipment so even if you go in rush hour, you will still be able to get a good workout in. It is also includes closed off areas to go if you would rather work out alone.
LA Fitness
If you are a more serious gym go-er, this might be a better fit. There are many different features including a two-story cardio area, swimming pool, and basketball court. Obviously with more amenities comes a pricier membership, at around $75 a month. This gym has a very open feel that allows you to have a great workout without being constricted to few features. 
Epic Fitness
A more hard-core gym that largely revolves around the weights section and appeals mostly to the younger crowds. There is a smaller cardio area and free-hand area that allows for some room and variety. A very noticeable feature is the smoothie bar and sauna that brings a very zen feel to the vicinity.