Local Cafes
Daisy's Artish Cafe is located at 216 N Milwaukee Ave Suite 1, Lake Villa.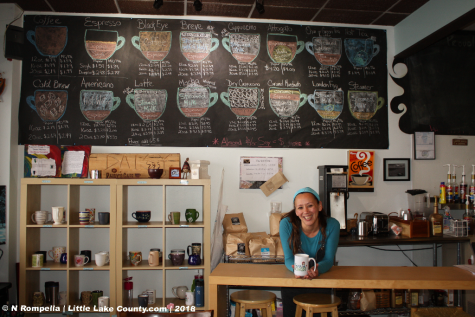 Open 6am-3pm Monday-Friday and 7 am to Noon on Saturday and Sunday. This cafe is quirky, to say the least. Daisy herself is often there, with a fun-spunky life. The store is decorated with art, jewelry, and local goods which you can buy. Outdoor seating is also available. Daisy hosts veteran and art events, or you can color and do puzzles daily. The best part about Daisy's is her work against one-use waste. To join a mug club, you pay $1 to pick out a mug on the shelf, for you and only you, to have every time you go. This not only ensures no waste, but you will save $1 on any drink by using your mug. She also switched stirrers for pasta (which can either be thrown away and easily degraded or you can eat) and puts out dishes, such as spoons and plates, which she washes at the end of the day.
The Latte Cafe and Bakery is located at 1185 Main Street, Antioch. It is open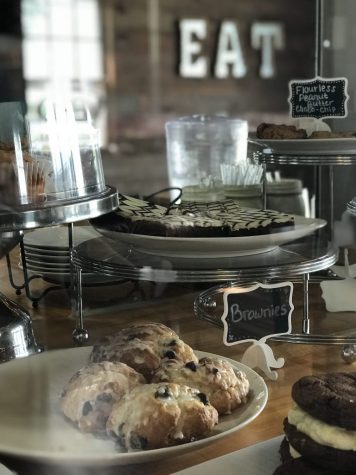 6:30am-4pm Monday-Friday and 7am-4pm Saturday-Sunday. This cafe seems small on the outside, perched on a corner and a hill, but the inside is rustic and full of life, which is why it is no surprise that their mission is to be "the local cozy cafe that you can count on for consistently fresh, high-quality food and drink that's made with a smile." They offer curbside pickup, outside seating, and occasionally host events such as "Apple Pickin'", "Tea for Two", and "Girls Day in". 
Cafe Book is located at 395 Lake Street,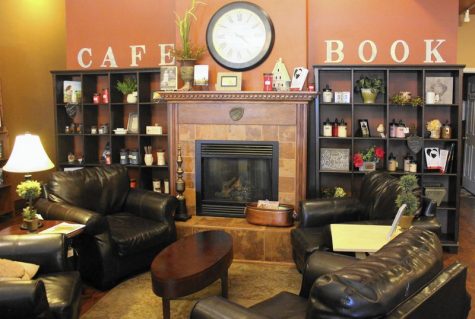 Antioch. Hours differ every day, but the cafe is always open from 8am-3pm, with some days opening at 7 am and others closing at 8 pm. This cozy cafe is hidden away in downtown Antioch. It's cozy fireplace, library, and free wifi call to those who pass by. While relaxing in this homey cafe, you can buy antique gifts and books or even play their piano. Being so close to the train station, it's a wonderful place to stop by before catching the train.