Wendy's Breakfast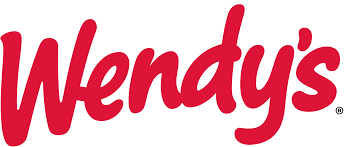 Kaylie Smith, Design Coach and Web Content Manager
May 13, 2020
Wendy's may just seem like the average fast food stop, but it holds itself to a higher quality of food. Sure, the price may run higher, but you're getting the most for your money. Fresh never frozen beef is a slogan of theirs, yet the sausage is also indeed not frozen. The eggs are in fact real, as they're cracked freshly into molds that help them hold a shape when they cook, and the other products are held to this standard of freshness as well.
Due to the recent events and the spreading of the coronavirus, I've only been able to try a few of the items. I've been happily surprised with the taste of what little I've had. In addition, the breakfast was only recently released at the end of February. 
The potato wedges are always crispy, and go really well with all breakfast items. Maple butter without a doubt is an experience you don't want to miss. One and only downside I see, is that you smell like breakfast for about half the day. My recommendation would have to be the number one. The Maple Bacon Chicken Croissant. On top of the new food items, Wendy's now carries Tropicana Orange juice, and Frosty®-ccino's. 
Their breakfast items range from chicken to sausage and eggs, and they even have biscuits and gravy if that is something that sounds appealing. Sure, McDonald's carries many of the same things, but taste and quality wise, Wendy's wins the vote.
Overall, although I haven't been able to try much of the new breakfast menu, I've seen customers rave over the food. It's still early on in the opening process, so many people still don't know about Wendy's breakfast. Either way, I suggest everyone make a stop at their local Wendy's before 10:30am and try something new. 
About the Writer
Kaylie Smith, Web Content Manager
Kaylie Smith is a senior at Lakes Community High School. This is her first year on the Talon Times staff, joining to gain more experience with writing...