Oakland Raiders Head Coach Resigns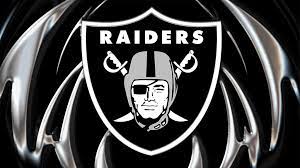 Oakland Raiders Head Coach Resigns
Jon Gruden officially resigned from the Oakland Raiders 3 years into his 10-year contract. Gruden has resigned due to emails that are under investigation. He is being investigated for sharing emails that have stated homophobic, mysognystic, and racist remarks.
Gruden has been coaching since 1982 and has been a head coach for 13 years. Gruden was the head coach of the Oakland Raiders from 1998-2001 and head coach of the Buccaneers from 2002-2008. After leaving the Buccaneers, Gruden went to ESPN to be an analyst, but in 2018, Gruden was offered the 3rd highest paid coach in NFL history receiving a 10-year $100 million contract. The owner of the Raiders, Mark Davis, has appointed Rich Bisaccia (Oakland's special teams coordinator) interim head coach. In the 3 years Gruden has coached the Oakland Raiders, he has received many fans and NFL players regarded Gruden as a fraud. The recent emails that have surfaced regarding Gruden to be homophobic, racist, and misogynistic.
Gruden released a statement on the Raider's Twitter stating his resignation. At the end of the statement, Gurden said "I'm sorry, I never meant to hurt anyone". During a workplace investigation, Gruden had denounced the drafting of gay players, emergence of women referees, and players protesting against the national anthem according to emails that have surfaced. Over 650,000 emails are under investigation that were sent from 2011-2018 from Jon Gruden, Bruce Allen (the former Washington football team owner) and others. According to the New York Times, in multiple emails sent to Allen, Gruden explicitly said multiple homophobic and racist phrases towards officials and players in the league. 
Gruden, as well as other coaches and owners like Allen, are being exposed for racist, mysognystic, and homophobic remarks towards players and officials.