Han Solo Season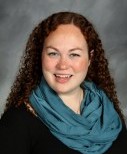 Jamie Born, Guest Writer
January 22, 2016
Autumn, the time of year when everything slowly turns orange and smells like cinnamon and nutmeg. The term "PSL" refers to an overpriced beverage, and not some new acronym the U.S. government is using. Stores begin to fill with the magic of gaudy Christmas decorations as well as the obligatory aisle of blue and silver dedicated to Hanukkah. Football is in full pads. Chili is always on the stove.
Most importantly, it's the season of skinny jeans and riding boots paired with a vest, or as I like to think of it: Han Solo Season.
I approach this season with mixed emotions: school is in full swing, my calendar is packed, my birthday is looming and everything is pumpkin flavored.
However, there is always a beautiful constant that comes with the openings of Spirit of Halloween stores: a new round of TV shows. From September to October, I can spend all my free time discovering new shows and finding out how old favorites have changed. Will my favorite characters return? Have they grown annoying during the offseason?
I suppose that this is one of my favorite times of year for the just that reason: both the leaves and my life change.
Though this time of year is often overwhelming, it is full of new people and classes, new stressors and challenges. With the changing of the leaves, all I can do is pull on my boots and shrug on my vest.
Let's punch it, Chewie, and see what's new.