2011 vs 2021: Which is Better?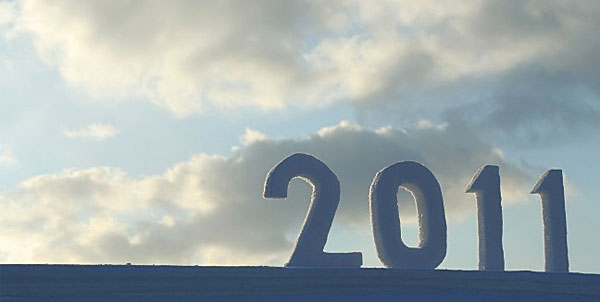 It is crazy to me that ten years ago I was in first grade. Since I was seven in 2011, I viewed the world differently than I do now as a seventeen year old in 2021. 2011 and 2021 have both had a lot of ups and downs- looking back at 2011 and now, in 2021, which year has been better?
Back in 2011, the world was shaken by riots in England and Egypt, final days of war in Iraq, terrorist attacks in Norway, and devastating earthquakes and tsunami in Japan. On a more positive note for the year, shows such as The Office, Parks and Recreation, and Game of Thrones took over television, while artists Adele, Lady Gaga, Britney Spears, and Gym Class Heroes dominated the radio. Many iconic children's movies came out as well, such as Harry Potter and the Deathly Hallows, Pirates of the Caribbean: On Stranger Tides, Cars 2, and Dolphin Tale. The United States was also fearing another recession with the rise of online orders, while also recovering from the recession that ended in 2009. Overall, however, many issues that arose this year were internationally, similar to 2020, people united around the globe formed relief groups to help lessen the impact of social and natural disasters, whereas the world of pop culture flourished. Even though I was seven years old, I remember 2011 as a pretty good year- however, instead of international conflicts and pop culture, I associate the year with American Girl dolls, starting at a new school, and the huge snow storm in February. 
Even though 2021 began two weeks ago, enough events have occurred for a whole year. For one, we are approaching a full year of the COVID-19 pandemic, and the government is still recovering from the Capitol Building raid. Due to the pandemic, economies around the world have suffered, causing many to lose their jobs, whereas the summer brought tropical storm after tropical storm. In those aspects, 2011 definitely seems to be better. However, 2021 has a lot more to offer than 2011- for one, the entire world is at the touch of our fingers. Since 2011, technology has been changing constantly and improving; who would have thought ten years ago we would be learning over video calls? We no longer have to leave the house to grocery shop or buy clothing- there is an app for everything! Social media has also improved, and this year, has connected friends and family while the pandemic continues. While some companies are shut down, the environment has slightly improved with less pollution and waste. Pop culture has also flourished this year with streaming services making it easier to stream all of your favorite shows and music. I am not going to lie- 2020 and 2021 have been rough. From e-learning to staying at home, I will not be sad when this is all over. However, I will always remember that in the past year, I got to spend more time with my family than I probably have since 2011.  
All in all, 2011 and 2021 both had impacted people across the world in positive and negative ways. We all experienced those years differently, so there really is no way to say which was better. In your opinion, which of these years were better for you?