Should Election day be a national Holiday or should it be moved to weekends?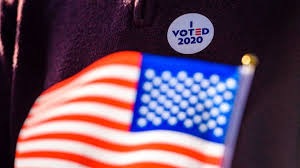 Should Election day be a national Holiday or should it be moved to weekends?\
The 2020 presidential election took place on November 3rd. Illinois's Governor recently passed legislation that states Election Day is a state holiday, but so many believe it should  be a national holiday, too. Of course, the question that is raised around this is will this disrupt school and people at work. This raises another question:should Election Day be moved to a weekend?
This year is the first year that Election Day is a holiday in Illinois but how many states have this day off? Election day is a holiday in a total of 7 states; Delaware, Hawaii, Illinois, Indiana, Michigan, Montana, and West Virginia. Columbia Tribune shares their opinion on this idea in their recent article, "Should Election Day be a National Holiday?". In this article, t goes into detail about how "Americans should have options to vote in a secure and accessible way" and that some companies such as Best Buy, GAP, Nike, and Visa already gave their employees the day off to vote. It is important to have everyone who is able to vote participate during election day, so election day being a holiday makes more people vote. Many Americans do not realize that there are laws requiring employers to give their employees time off during election day to vote, and depending on the company, employees could  still get paid if they must vote  during work hours.
TimeOut News states in their recent article "Election Day is Officially a State Holiday in Illinois." \. that all schools and government offices will be closed on election day and some businesses adhere to the new law. MarketWatch released an article called "Election Day", a state holiday in Illinois. This article states that Congressional Democrats' proposal to make Election Day a holiday on the national  level was turned back last year by Senate Majority Leader Mitch McConnell, who characterized it as a power grab by Democrats. Many never believed this and now a year later the law is passed by J.B. Pritzker. After the first time having election day since coming into office, it seems many find this relaxing and important to focus on the future of America and ensuring a beneficial future for everyone.
Every year since 1885, the election is held on the first Tuesday in November. The reason behind this is that it is the most convenient for people in the 19th century. This is because the majority of voters during this time period were Christian farmers, and due to this it would take a very long time to get into town to vote due to them having to travel from their farms. Since the 1885, it has now changed to a completely different majority. 
Many companies and people would prefer to have the election moved to a weekend. Numerous find this a bigger problem compared to having it during a weekend. The problem with having the election on weekends is due to having to count votes during the weekend when people are off. There are both pros and cons to both sides and when the election should be held. Many voters and companies will benefit from the election on weekends but many government workers will have to work the weekends counting votes. It seems that the majority will benefit from the weekend.
Tradition has been held from 1885 to hold the election on the first tuesday of November but it may be time to change for the better and help make America do their constitutional right and vote.