A$AP Rocky Incident in Sweden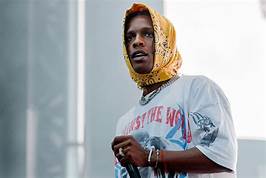 In the summer of 2019, ASAP Rocky, a New York Rapper, was in Stockholm, Sweden to perform at Ericsson Globe. While in Sweden, Rocky was seen sightseeing, walking through Stockholm. While walking, a couple of "fans" walked up to Rocky and began to berate him, yelling profusely. Eventually, it got to the point where Rocky's crew began to fight back. Rocky's bodyguard thews a punch and drew the assailants away from the crew. After the incident, Swedish officials arrested Rocky and his entourage for assault, before he could perform. Whilst in court, the Swedish officials debated back in forth on whether or not Rocky and his entourage acted in self-defense, even discussing the possibility that Rocky hit one of the victims with a glass bottle that was later found at the crime scene. In fact, the prosecutions whole defense was based on the idea that Rocky threw a glass bottle at the victims, ultimately cutting the face of the victim. However, the prosecution could not provide an actual witness to this. During the time of this deliberation, Rocky spent just a near a month in a holding jail. Celebrities over the world expressed their support; even President Trump is demanding for the immediate release of Rocky, commenting that he is an innocent man. After almost a month and a half, Rocky and his entourage were deemed innocent because of the prosecution's failure to produce a witness. Fans of Rocky across the world celebrated the verdict.  
About the Writer
Jack Engel, Features Editor
Jack is a Senior at Lakes Community High School. Jack is a Varsity cross country and tracks runner, as well as a staff member for Eagle Eye News and Royal...