Frank Oceans Hiatus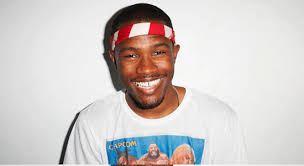 Jack Engel, Feature Editor and Business Manager
November 4, 2019
The hip-hop industry was shocked 4 years ago when Frank Ocean's second studio album "Blonde" was released after his hiatus, the album would go on to be streamed 64.5 million times on Apple Music and become certified platinum. The album demonstrates Ocean's ability to create an Impressionistic atmosphere; with the help of big-name artists such as Tyler the Creator, Pharrell Williams, and Beyonce, Frank was able to accomplish a dreamscape concept. To understand how big this album was to his fans, one must go eight years in the past to the drop one of Ocean's first album, "Channel Orange". "Channel Orange" debuted at number two on the Billboard 200. This album set the pace for Frank and demonstrated his capacity to rap, sing, and produce. In turn, establishing his place among superstars. The concept of "Channel Orange" describes the first summer he fell in love and how that affected his mood. This resonated deeply with his younger demographic. This dreamy mix between r&b/rap pioneered a new era of music where male artists aren't hesitant to share their more feminine emotions. After releasing "Channel Orange" Frank got in a dispute with his record label "Def Jam records". This resulted in Ocean leaving the label and taking a break from music, and finally coming full circle, years late, with "Blonde".
About the Writer
Jack Engel, Features Editor
Jack is a Senior at Lakes Community High School. Jack is a Varsity cross country and tracks runner, as well as a staff member for Eagle Eye News and Royal...