Top 5 Places to Travel This Spring Break
Spring break is the perfect time to travel with friends and family to great locations to take a break from the normal routine of school and work. Here are some of the best places to visit this spring break:
5. Orlando, FL:
From the magic of world-class theme parks like Walt Disney World and Universal Studios to new resorts, spas or golfing, Orlando is a great destination for families, friends, and people of all ages!
Photo Courtesy of Pixabay
4. Myrtle Beach, SC:
Offering action-packed days and relaxing nights, Myrtle Beach has a wide variety for people of all interests. For those who enjoy adventure, there is Broadway at the Beach, which consists of many museums, attractions, shops, and restaurants. For those who may be looking to relax, Myrtle Beach is situated along the coast and has many oceanfront resorts to relax on the beach.
Photo Courtesy of James Willamor
3. Outer Banks, NC:
The Outer Banks is a chain of barrier islands in North Carolina that offers explorers many outdoor activities ranging from surfing, swimming, boating, to fishing. And for those who love fish: many local restaurants serve incredible seafood options.
Photo Courtesy of Alistair Nicol
2. Key West, FL:
For those looking to escape their stresses and unwind, Key West offers stunning beaches and picturesque sunsets along the calming island's shores. Key West is located in the Florida Keys and is the southernmost point in the continental U.S.
Photo Courtesy of Lonni Besançon
1. San Diego, CA:
With its abundant sunshine and perfect climate, San Diego is the perfect location for a spring break getaway! Offering Californian culture in the city with famous restaurants and shops, to the exquisite beaches, this city satisfies all ages. Off the shore, one can tour Coronado Island and even stay offland. San Diego is also home to many attractions, like the world's largest and best zoo.
Photo Courtesy of SD Dirk
About the Contributor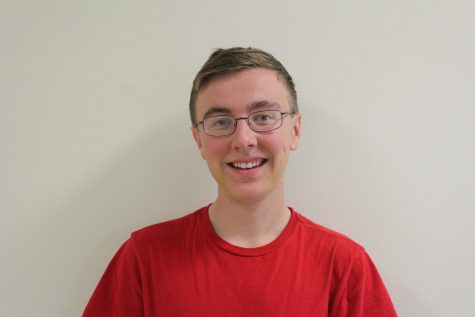 Adam Hartzer, Editor-in-Chief
Adam Hartzer is a senior at Lakes Community High School. It is his second year on the Talon Times staff and is the Editor-in-Chief. He is involved in the...