Cheer 2017-2018: The Road To State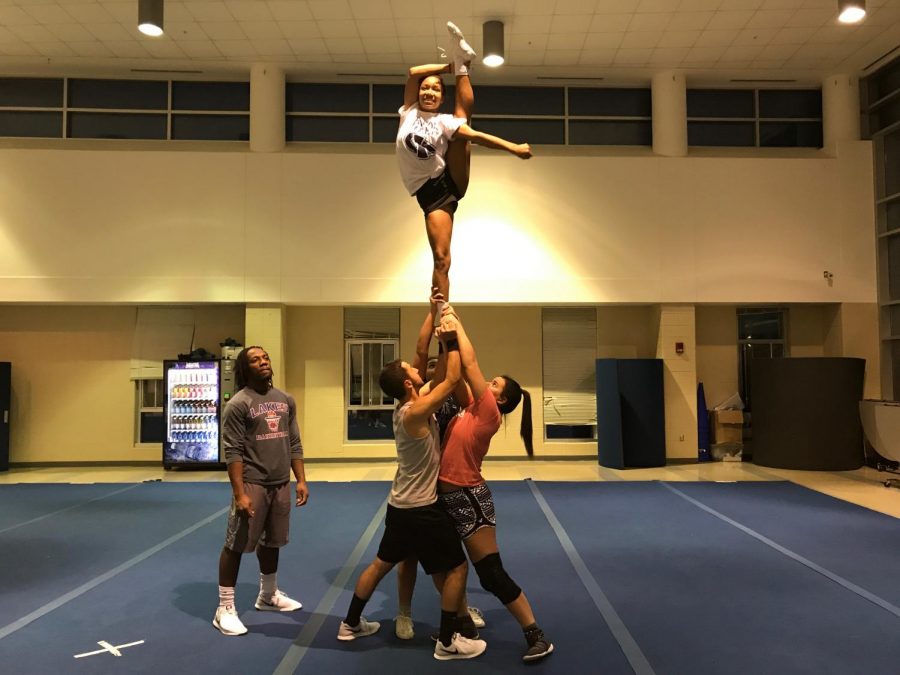 Mya Pfeifer, Social Media Coordinator
December 6, 2017
With stunting, tumbling, dancing, cheering, cheer is kicking their season off running by working towards their team goal: winning state.
"Our team goal always is and always will be state" senior and captain Nathan Oppenheim said.
The team is preparing by spending time multiple days each week and working on each aspect of their routine.
"Every day, we start off with about 20 minutes of stretching, 10 minutes of tumbling warm up, then do a tuck circle where each member must do 5 tucks and land them.  We do tucks and jump tucks interchangeably. Then we move on to stunting. Most days we try to hit at least 3 times as a team, but the groups also work independently" Nathan reveals.
"Our practices are pretty hardcore" senior and captain Rylie Matchett shares. "Everyone ends up pretty tired by the end".
With these challenging practices, we can expect to see great things from the Lakes cheer team this year.