Behind the ScEENes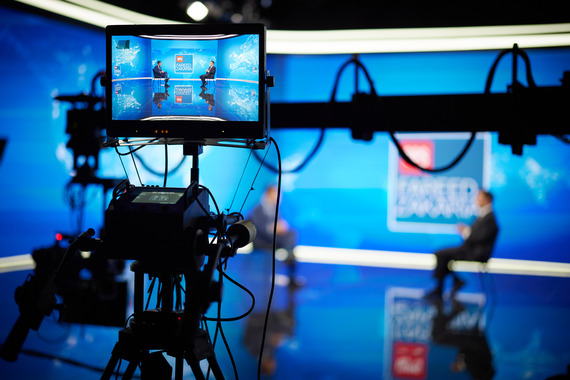 Eagle Eye News, also known as the thing we watch to get out of doing class work, is loved by so many students here at Lakes! I'm sure there are at least two people wondering what happens off screen, so why don't we go find out?
"I have been working with EEN since last year," Ian Murphy, a senior at Lakes explains. Murphy gave us all the information on what it's really like to make these episodes for all of us to enjoy.
To be a part of EEN you have to take the intro the journalism class, a semester long course, then take broadcast journalism, the full year class that actually films and edits the episodes.
Murphy states "my favorite part of the creative process is when I'm final editing and can see the project come together. Often Josh Zientara and I are working together over Discord at home and it's really satisfying to spend a bunch of time working on a segment and watching it mesh with the rest of the episode really well".
"My favorite segment to film was Gavin's search for Ozzy the Eagle at the beginning of last year. Gavin and I spent a lot of time figuring out how we were going to make the 'interrogation room' look for that segment. This year my favorite piece to film was likely the fall hype video. It was a ton of fun to have all the different sports teams in and basically let them do whatever cool poses they wanted". 
He also explained, "Last year, I enjoyed watching the reactions of people to each episode and used class time as an opportunity to get a (mostly) genuine reaction and feedback for future episodes! Usually, the episodes are pretty good, so I feel good watching them".
Even though he's a senior, the broadcasting adventures for Murphy won't end after graduation.
"I'm majoring in Digital Media in college. I really want to go professional in the field somehow. Whether that means working as a production manager or technical director, or as a camera operator, or even as a freelance video editor. I just want to be in the space somehow," he explains.
I hope that those two people who wonder what happens behind the scenes of EEN enjoyed this story, along with whoever else reads it.