American and Chinese New Years Day Traditions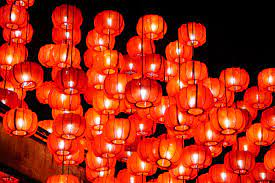 For many of the world, it is the beginning of the new year, a time for resolutions and starting fresh. However, in China the new year doesn't start until January 22nd. This is not the only difference between American and Chinese New Year's Day.
American New Year is celebrated on the night of December 31st to January 1st because it means the beginning of a new year. However, according to Chinesenewyear.net, Chinese New Year is a 15-16 day festival. American and Chinese citizens have their New Year's Day as a public holiday, but Chinese students also have the next 6 days off as well. 
On the 15th day, there is a huge celebration called the Festival of Lanterns. People celebrate in the streets and this day symbolizes reunions. In Ancient China, women were not allowed to leave their houses, but on this day they could go outside and play games. Lighting the lanterns is the most significant part of this day, and the lanterns come in all shapes and sizes to light up the sky.
For Americans, different families may have different traditional foods to celebrate New Year's Eve. One constant is that many adults will drink champagne to ring in the New Year. On New Year's Eve in China, they have a feast and all their family members get together. Dishes such as spring rolls, dumplings, noodles, steamed fish and chicken, Nian Gao (similar to a rice cake), and vegetables are cooked to give blessings for the New Year. 
Chinese and American New Year's have many different traditions, but also some similar ones. However, it's quite obvious that both countries love the new beginning of the new year and try to make it the best year it can possibly be.