Dance Athlete profile- Lily Paul
As the fall season comes to an end and the winter season begins, the transition is never the easiest. For varsity dancer, Lily Paul, one difficult part of the transition is the "shrinkage of the team because only varsity competes in the winter." Going from a large team to a small team takes some time to get used to.
Dance is a sport with two different seasons. One being in the fall and the other being in the winter. "During the fall we perform on the football sidelines and at halftime during home games. Each game our halftime performance is always different…In the winter we perform at a handful of competitions, and we perform using the same routine each competition. We also perform at basketball games in the winter."
Paul has been dancing for 12 years and has continued her dancing career in high school. Lakes offers great opportunities to heighten your dancing skills and to learn important lessons. Paul has learned the "importance of a team bond and how having a deep connection with the team can help with the quality of the performances." There are many different styles of dance, but Paul particularly likes "modern and contemporary [because] they kinda go hand in hand."
Over the course of three years, Paul has made many great memories that she will have for years to come. "During my sophomore year we lost our main choreographer for the very last home game, and we had to start from scratch and choreograph our own dance in three days. It was a lot of fun despite the stress we were under. We were all able to really learn a lot from one another and we all really bonded as a team." Having to overcome a tough situation turned out to be a memory that could be held on for years. "This year the Junior's moms threw a big party for the seniors and the whole team pitched in and that was a lot of fun too. The seniors gave some speeches and we got to eat really good food," Paul said. Celebrating the Seniors will also be something that she remembers for a long time.
Paul expresses that "In order to prepare for a competition I like to take a moment for myself and meditate and then join the team for pre-game rituals in order to raise the spirit of the whole team and get hyped." This pre-game ritual has helped her learn how important it is to take a few minutes to yourself. This is one of the important life lessons that she has gotten from being on the dance team.
Dancing at Lakes has been a highlight of her time in high school. She will always have great memories from dancing at the football and basketball games. But most of all, she will remember the friends that she made on the team and the lessons she has learned.
About the Contributor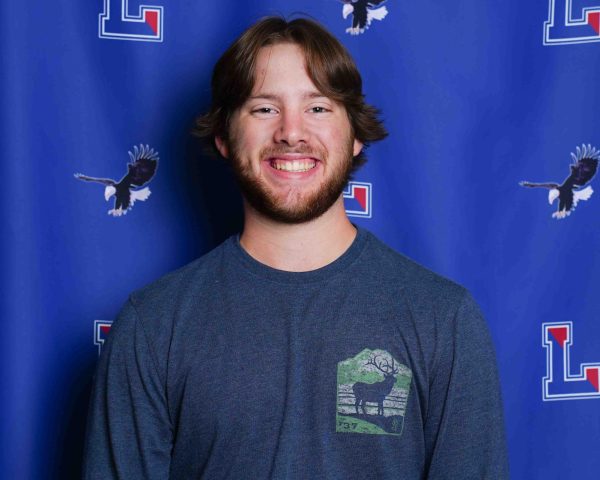 Matthew Gaetano, Web Editor
Matt is a senior and this is his second year on staff. In his free time, he enjoys sports and, he also enjoys the outdoors. Favorite athlete of all time:...