The Final(s) Countdown: Tips for Finals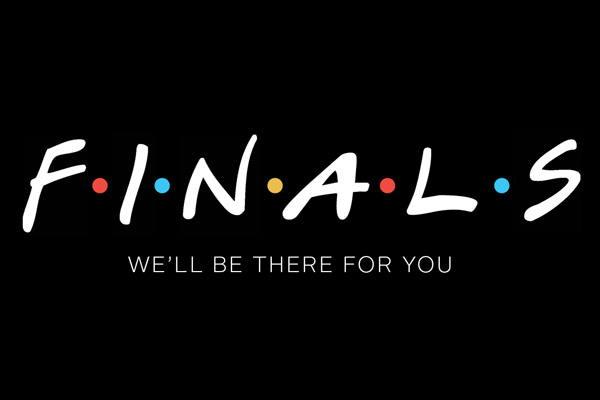 We are in the home stretch: with only one week left of school, winter break is right around the corner. The two week break we all deserve is within arms reach, however, one thing stands in the way of the final push. Finals.
The last time Lakes students saw traditional finals was the winter of 2019. A lot has changed since then, including welcoming two new groups of students back into the building. For freshmen, finals are a whole new thought and sophomores were not able to experience them due to e-learning this previous year. Even juniors only have one semester of finals under their wing. Seniors, we're the only students left in the building who have the full-year experience. With final assessments and projects taking place this upcoming week, here is some advice from seniors to help ease some stress.
Get a good night's sleep. Like for real. Your parents and teachers aren't lying…late night cramming tends to cause even more stress. It is better to look everything over again with fresh eyes in the morning, especially since you will be less exhausted.

Use your classmates and teachers as a resource – if something doesn't make sense to you, ask someone. Chances are someone else does not understand, and it will only help you be more prepared. Studying with friends outside of school also helps (especially with math); going to the library or even Starbucks are perfect places to go and study with each other.

Watch out for distractions, especially when studying alone. From personal experience, it is really easy to decide to take a "brain break" on social media or Netflix only to realize two hours has passed. Breaks are a good thing, especially when you get extremely overwhelmed, but make sure they don't become longer than intended.

Use. The. Study guides. After three semesters of finals, the study guides have been major grade saviors. If you put in the extra work and pay attention to what is on the study guides, you will be fairly successful on the final exams. Quizlet and Kahoot are other great options when you need extra practice or refreshers.

Have a good mindset. Cheesy, but extremely true. If you are confident walking into the exams or projects, your grade will reflect it.
All in all, whether this is your first, second, or fourth time taking finals, just remember that you got this. We are so close to the end of the first semester; let's end it on a great note.