Update on Service Clubs at Lakes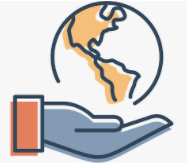 Back in August, many schools made the decision to move after-school clubs to meetings virtually via Zoom and Google Meet to limit interaction. While everyone struggled to make the transition, service clubs, in particular, had to take a different approach for the year and adapt their missions into virtual yet fulfilling activities. In an interview with the Talon Times, clubs such as Interact, EverGreen, and Pawz 4 Change explained how their year will look and their changes to still bring service and make a difference in our community. 
The EverGreen club, sponsored by Mr. Newton, aims to promote a more green and sustainable environment by raising awareness throughout our school and the community. This year, the club is taking a "COVID-friendly approach to service activities." The club plans to continue their Adopt-A-Highway on Grass Lake Rd., which actively encourages volunteers to clear litter from the highway. The club is also preparing the veggie garden for next spring, and working with Tree-plenish, "a company that helps organizations like ours offset paper usage by planting trees in our community", Mr. Newton stated.
As for the Interact Club, sponsored by Mrs. Reynolds, they are still planning upcoming service and fundraising events through their virtual meetings, while also incorporating team building games and activities. Mrs. Reynolds added that "in a lot of ways we have continued to keep up with our traditions, but the way in which we conduct them might look a little different". For example, they have introduced theme meetings and members can earn raffle points for participation. Although this year will look different than ones in the past, they are still continuing their mission of leadership opportunities and reaching out to the community.
New to Lakes last year, Pawz 4 Change, sponsored by Mrs. Gates, holds a mission of raising awareness for sheltered animals and advocating for the adoption of pets. Since in-person adoptions events or informational clinics cannot be held this year, the club is taking its service to their new website. In their meetings, each member chooses a role (such as social media, website articles, research, and outreach) they would like to participate in for the following weeks that helps spread their message. The website will include information on local animals in need of adoption, helpful tips on how to be involved in animal advocacy, and fun tutorials to do at home with your pets.
Even though this year posed many challenges, the community and school service, leadership, and outreach at Lakes is remaining strong, and will only improve as the year goes on. If you are interested in any of the clubs mentioned or many others, all contact and meeting information can be found in the daily announcements.