The Influx of the Celebrity Meal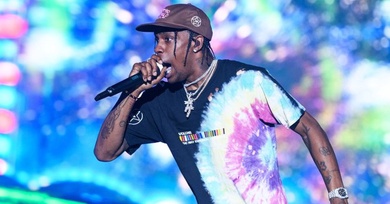 Sebastian Buchman
October 2, 2020
Earlier this month, McDonald's unveiled their latest limited-time offering, but it stood out from previous meals because of the celebrity endorsement that was attached to it. The new meal is called "The Travis Scott Meal", inspired by the Houston born rapper. Scott himself helped choose the assortment of items, those being a Quarter Pounder with added lettuce and bacon, a side of fries with barbeque sauce, and a Sprite soft drink with extra ice. The meal was so popular that quarter pound patties were in short supply.
At around the same time, releasing to slightly less fanfare, Dunkin Donuts made a new coffee beverage inspired by Charli D'Amelio, an Internet personality. The item is named the "The Charli", consisting of cold brew coffee, whole milk, and caramel.
Both of these items have made it clear that the next big trend in the fast food industry, after chicken sandwiches took the country by storm, is the celebrity meal. Having a famous public figure on board to promote their own custom order can bring many of their followers to your restaurant to try it. Also, in a limited-time release, outsiders may want to make a patronage to try the latest food if everyone is talking about it, which can start with a celebrity's influence on their fanbase swaying towards a certain chain.
In a time where many advertisements have been aimed at either combatting the pandemic or systemic racism, the brief reprieve of something as simple as an entertainer backing a new food item could be a diversion from this year's tension and tumultuous timeline. This happier approach to ad campaigns has benefitted these restaurants, as their special meals become yet another thing everyone is talking about, albeit in a positive way.
Overall, these celebrity meals have been a success so far for fast-food chains, so don't be shocked to see many more pop up within the next few months and become a sustained trend across the industry.