Magic in the Making: An Overview of Disney's Newest Projects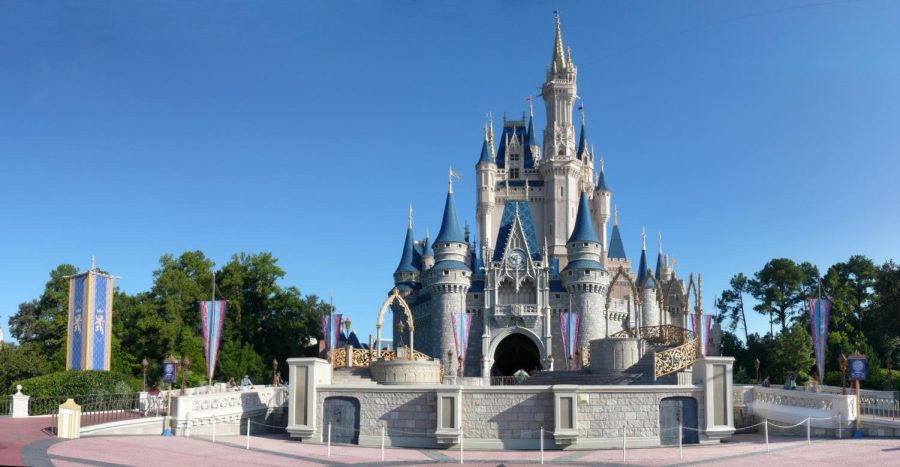 Allie Rial, Staff Reporter
September 10, 2020
Disney's Imagineers are always making new stories come alive throughout the parks. With the 50th anniversary of Walt Disney World in 2021, new projects announced at the 2019 D23 Expo have started to be constructed so they are finished in time for the grand celebration. Between three of the four parks at Walt Disney World Resort, there are many updates to which the Disney Parks Blog gave insight on to get an idea of what changes are being made.
Hollywood Studios: Mickey and Minnie's Runaway Railway has re-themed the Chinese Theater and is the first ride to solely focus on Mickey and friends. Based on the successful Mickey Mouse cartoons, this attraction lets you join Mickey, Minnie, Goofy, Donald, and Pluto on an unpredictable train ride. This ride was opened on schedule in early March of this year.
Magic Kingdom: Updates to the Magic Kingdom begin with the center of it all: the castle. Modifications to the Cinderella Castle including a new color scheme, shimmering rooftops, and regal decorations were completed in time for the reopening of the Magic Kingdom park to add new royal details. Tomorrowland is receiving an exciting new addition with TRON Lightcycle Run. This ride has the guests on Lightcycles similar to those in the movie, which allows them to glide through the fast-paced technological world of TRON.
EPCOT: Of all of the parks receiving new projects, EPCOT is changing the most. The park is becoming connected by "four neighborhoods", according to Disney Parks Blog, which are  "World Celebration, World Discovery, and World Nature" and will join the already present World Showcase. In World Celebration, Spaceship Earth will remain the focal point but be joined by "Dreamers Point, lush gardens, a wishing tree, an interactive new fountain, and a new statue celebrating the legacy of the original dreamer, Walt Disney" from Disney Parks Blog. There will also be a new pavilion added to host the many events and festivals that make EPCOT unique. World Discovery will house Guardians of the Galaxy: Cosmic Rewind, a "storytelling coaster" and Space 220 restaurant which will provide eaters with space scenery to enjoy while eating. World Nature will incorporate Journey of Water, inspired by Moana, that lets the guests interact with the water, as well as two new shows: the film "Awesome Planet" to display the beauty of nature and a "nighttime spectacular" HarmonioUS which is a celebration of the impact of Disney's music. Multiple stories are getting a home in EPCOT's World Showcase including a Marry Poppins ride in the United Kingdom and Remy's Ratatouille Adventure in France. Both of these rides are the first to feature these characters and will add another dimension of storytelling to the World Showcase. Additionally, 360 degree views of "Wondrous China" and "Canada Far and Wide in Circle-Vision 360" are being added to the China and Canada pavilions respectively to highlight the scenery in these countries.
Star-Wars Galactic Starcruiser: This new two-night hotel experience allows guests to have their own Star Wars adventure on the Halcyon by "participating in onboard activities, interacting with characters, crew, [and] other passengers you meet" says Disney Parks Blog. Guests will also be able to partake in activities such as "wielding a lightsaber while facing off against a training remote" and "learn[ing] about ship systems and how to operate them" to add to their experience on board. There will also be a stop at Star Wars: Galaxy's Edge to complete the experience. This unique ship has lots of galaxy views and Star Wars charm to create a one-of-a-kind adventure for all guests.
With all of these updates coming to the parks, Walt Disney World Resort is sure to keep bringing fans' dreams to life and providing memories for families and friends to infinity and beyond.