Movie Theaters are Opening Near Us
The wait to see new movies in theatres again is finally over … for the most part. As of July 17, 2020, Illinois is in phase 4 of the COVID- 19 pandemic. This means that movie theaters can finally begin opening up, with several restrictions and precautions in place.
In order to stay open, everyone is required to be wearing a facial covering aside from when actively eating, each party must maintain a distance of at least six feet at all times, and theaters can only allow 50% of the capacity or 50 people per auditorium, whichever is less. Lots of theaters are also redoing their safety protocols and taking a great measure to keep their theaters very clean. "Updating all of our safety protocols may be a lot of work," said Ashley Flores, an AMC employee, "I'm happy to finally start working again."
Though many are excited to get back into the theaters, there is also a lot of disappointment in the lack of new movies. This week, there are six movies premiering, and though it may seem like a good amount, the theaters not only have five months of catching up to do, but a lot of the big Hollywood blockbusters (that would usually draw in a big crowd) have been delayed several months or even years.
Movie theaters were very eager to reopen their doors because the past several months have cost them a lot of money, especially because summer is their busiest season.For example AMC has lost roughly $561M because the revenue was down nearly 100%. The coronavirus has very directly affected much of the entertainment industry because of the social distance laws that were previously set in place. Though the future is uncertain, hopefully the reopening of theaters will lead to a quicker return to the life we had prior COVID-19.
About the Writer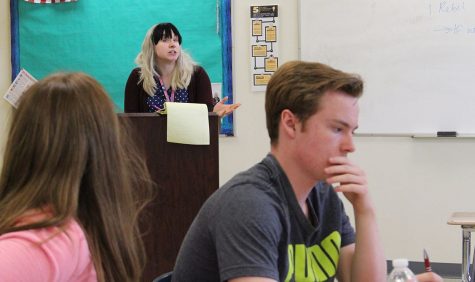 Gabrielle Caputo, Adviser
Prior to teaching, Gabrielle Caputo was the blog administrator and social media coordinator for Loyola University Chicago's Department of Fine and Performing...