The Road to Reopen: The 5-Phase Plan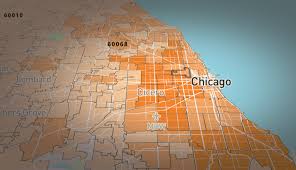 As we surpass the third month in quarantine, governor Pritzker has revealed his 5-phase plan to reopen the state of Illinois. The first phase began in March, requiring everyone to stay at home with only grocery stores and very few other essential businesses open. Luckily, we have already passed stage one and are currently in the second phase. Beginning on May 1, face covering is essential when in public areas and social distancing guidelines are still in play and outdoor activities (golf, fishing, etc.) are allowed. As of yesterday, May 14, Pritzker has announced that Chicago and its surrounding areas (Lake County) is looking into the third stage in the end of this month into early June. In this stage, shops such as bars and salons can open with a limit of visitors (and face coverings). The best news of this stage is that gatherings of 10 or fewer people are allowed. Finally, in stage four, schools and restaurants can reopen according to health and safety guidelines and gatherings of 50 or less, which leads into the fifth stage, a total reopen with safety guidelines.
Stay hopeful, Eagles! Slowly but surely, our lives are returning to normal. But until then, make the best of this situation, and enjoy the time with those you are with.