NFL Playoffs Starting to Take Shape
With Thanksgiving weekend behind us, the NFL Playoff Picture seems to be clearing up. The Ravens and Patriots are headed straight for first-round byes, same is the case with the Saints and eventual NFC West champion. Either the Seahawks or 49ers will get the short end of the stick and slide down into the five seed. Both are 10-2 at the moment and are on a collision course to meet up again in a week 17 showdown with the chance of the division being at stake. The loser of that matchup will most likely square off against the NFC East champion in the first round, which is right now up for grabs between the Eagles and Cowboys. The NFC North is in a similar scenario with the Vikings and Packers vying for the division crown. At this point it appears the winner will have home field advantage over the other in the first round, but a lot can still change and the Rams can't be counted out from potentially sending one of these teams home. 
For the AFC, a lot is still wide open and up in the air. The Ravens, Patriots, and Chiefs all appear to be virtual locks to win their divisions. The AFC South however, is looking like it'll come down to the wire between the Texans, Titans, and Colts. Wild Card spots are going to be competitive with the season drawing to a close. The Bills currently have a firm grasp of the five seed, while AFC South teams and the Steelers battle for the sixth. 
In the end, here's my prediction for how the postseason will all shake out:
AFC
1 Ravens (14-2)
2 Patriots (14-2)
3 Texans (11-5)
4 Chiefs (11-5)
5 Bills (10-6)
6 Titans (9-7)
NFC
1 Saints (13-3)
2 Seahawks (13-3)
3 Packers (12-4)
4 Cowboys (8-8)
5 49ers (13-3)
6 Rams (10-6)
About the Writer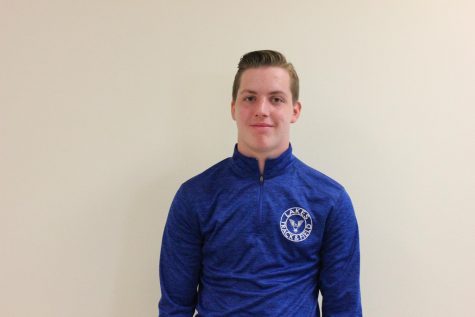 Jacob Brooks, Sports Editor
Jacob Brooks is currently a junior at Lakes and is involved in many activities after and outside of school. He is on the soccer and tennis team, and joined...