Antonio Brown Saga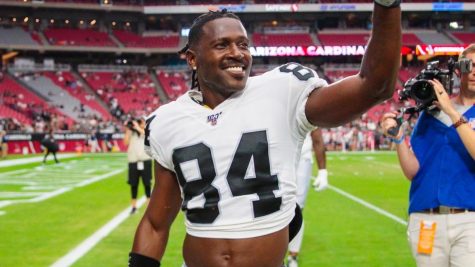 Thursday, September 5th, news broke. Antonio Brown confronted and threatened to punch his General Manager, Mike Mayock, called him a 'cracker', and punted a ball in front of his face… over a fine. Following reports hinted that the receiver would likely be suspended for part of the season. 
Friday, September 6th, breaking news emerges, Antonio Brown left a heartfelt apology for Mayock and the Raiders. Following reports stated that the receiver would not be suspended and play in Oakland's first game. 
Saturday, September 7th, well, guess who's making every headline at 9am, would you look at that, it's Antonio Brown. He went to instagram to request his release from the Raiders after they decided to void his guaranteed money. Hours later, they honored his request. Before anyone could even ponder the situation, Brown is a New England Patriot. 
Tracing back to December 2018, Antonio Brown's first widely noticeable signs of his buffoonery were beginning to unfold for the world to see. At that time a member of the Pittsburgh Steelers, Brown blamed his team in practice after a loss to New Orleans, until a fight escalated between him and his quarterback, Ben Roethlisberger. He then proceeded to sit out the rest of the week, consequently getting benched by Steelers head coach, Mike Tomlin, for said 'injury-related reasons'. It was difficult to hide from the media that that wasn't the case, and the debacle with Pittsburgh only intensified from there. The story goes on and on and eventually comes full circle, but taking a step back, let's look at the bigger picture here first.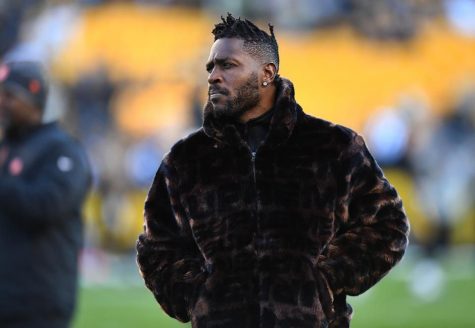 Antonio Brown is breaking social media, he's torn apart two teams in less than a year, and the man has been the source of every problem of every [seemingly daily] report that comes out on him. How is news supposed to effectively spread and have meaning if the narrative changes day to day? How is a professional organization supposed to succeed with a severely immature, reckless, toxic leader. How is an athlete supposed to succeed if they can't get out of his or her own way? It doesn't add up. None of it does. But somehow, some way, Antonio Brown has done what he has done; in as little time as he has done it. With perhaps no repercussions. It's amazing, but it should be impossible. His exceptional athletic ability the only attribute allowing him to move on.
Nevertheless, there is more to this story. There will be more soon enough. That's a well-known fact. Where the story will lead is what's in question. In most stories two paths lead to one good outcome and one bad, but with Antonio Brown there appears to be no ending whatsoever. All we know is everything revolving around him involves one crazy event after another and the unexpected is to be expected.
About the Writer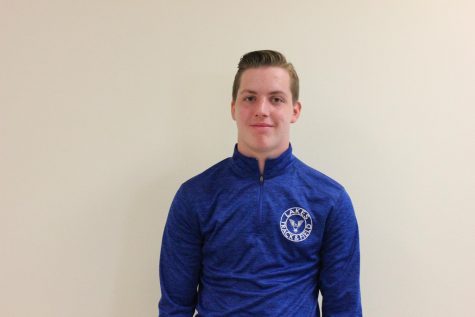 Jacob Brooks, Sports Editor
Jacob Brooks is currently a junior at Lakes and is involved in many activities after and outside of school. He is on the soccer and tennis team, and joined...