Malls of the Future
Hang on for a minute...we're trying to find some more stories you might like.
Malls in the United States are dying. Credit Suisse predicts about 20% of malls will shut down within the next five years and several big-name retailers are going downhill or have already gone out of business. Success of e-retailers such as Amazon might be the best explanation for the dip in consumers, therefore mall operators plan to shift their focus to something e-retailers can't offer.
In order to draw in more customers, a move from a retail-centric to an entertainment-centric plan is already in place. Mall operators noticed they were able to bring in visitors through virtual reality attractions, fitness centers and other entertainment based concepts, and the idea is to continue to implement these concepts in the future.
Locally, the escape room in Gurnee Mills and the redevelopment of Hawthorn Mall in Vernon Hills are two examples of such plans. In Hawthorn Mall specifically, retail sites like Sears and Carson's were vacated in order to bring in additional options. The CEO of Centennial, Steven Levin, says "The redevelopment will alter the entire landscape of the center, offering local residents a live-work-play environment that rivals the most vibrant mixed-use destinations in the nation".
Overall, although a lot of malls may be fighting to keep their heads above water for now, they should be able to better compete with e-retailers once the shift towards entertainment attractions occurs.
About the Writer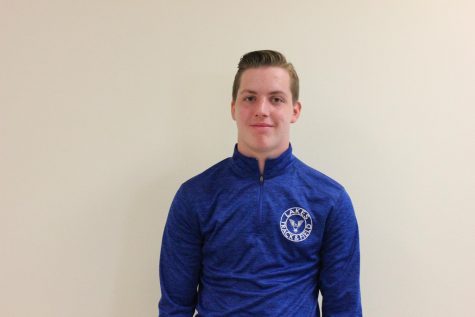 Jacob Brooks, Sports Editor
Jacob Brooks is currently a junior at Lakes and is involved in many activities after and outside of school. He is on the soccer and tennis team, and joined...