The Stories You Need To Know
Good morning Eagles,
This issue, we are breaking down some of our stories so you can get caught up quickly on the stories of the day you need to know. For the full-length stories, see our current print issue out now.
Here's today's news.
---
What You Need to Know About the Government Shutdown
Between December 22nd and January 25th, the United States experienced the longest government shutdown in the nation's history. After rejecting initial bipartisan spending, President Donald Trump had to negotiate and to come to an agreement with the newly elected House Democrats, led by Speaker Nancy Pelosi. Additionally, this conflict sparked the declaration of a national emergency by President Trump last Friday. For a recap of what transpired during this historic government shutdown, see pages 6 & 7 of this issue.
Does Lakes Recycle?
An age-old question, finally answered. Mr. Newton it all breaks down down on page 8 of this issue, with a special message from Evergreen Club's Olivia Buzaabout going green on page 18.
Changing Workplace in Fast Food
As younger generations continue to look for higher wage-earning jobs, and labor shortages continue, more and more seniors are taking their place. Why? Turn to page 9 in this issue for more.
Why You Need to Pay Attention to China
From building islands in the Pacific, to establishing political influenceabroad by expanding infrastructure in other nations, China is on the path to becoming a global superpower. Why? See page 10 & 11 in this issue.
New Illinois Laws
With a landslide victory this past November, Democrats took Springfield. Now they have passed over 253 new pieces of legislation. On page 12 this issue, we break down 10 of them you need to know.
Like what you read?
Want to receive more emails like this when we release a new issue? Let us know by filling out this quick google form: 
https://goo.gl/forms/iOvXi1JjMPIPPPik1
I promise it'll be a party. Definitely with balloons.
About the Writer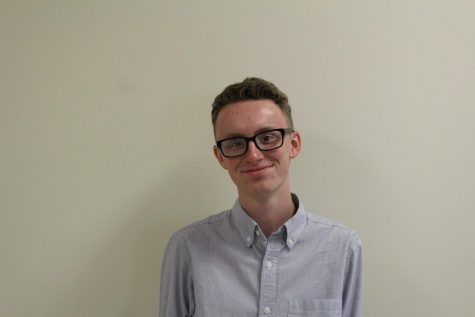 Colin McElduff, News Editor
Colin McElduff is a senior at Lakes Community High School, and this will be his second year as the News Editor for the Talon Times  He is deeply interested...