Is The AAF The New NFL?
Saturday, February 9th, 2019 marks the first ever game played in the newly formed football league. The Alliance of American Football, or AAF, began 2 weeks ago and started off on a good foot. Football fans around the country were interested in seeing more football. The Alliance has only 8 teams and plays a 10 week season. In this new league, there are no kickoffs, no extra points, 35 second play clock, and only one session of overtime. The first week of the AAF started off pretty good, with an average of 3 million viewers per game. Many people shared their feelings toward the new league, some positive and some negative.
One twitter user, Austin Doeren, wrote; "Thoughts after the first half of play for the #AAF. Still just as relatively exciting as the NFL and get to watch sub par QB's get smoked by essentially NFL defenses. Oh yeah, and the best part, I don't have to see Aaron Rodgers' face every 10 mins for a State Farm commercial." Another user, Tim Roberts, said; "One half of the#AAF in the books: hard, legal hits on QBs aren't getting stupid flags and we get live audio of the replay process. Two thumbs up." There are multiple opinions toward this new league, but it seems that people do like it, allowing it to survive for a bit.
The Alliance of American Football is a great place for young talent to get spotted by NFL scouts. Though the AAF and NFL are not linked together, scouts can look at college kids that didn't make the draft. This league gives exposure toward those who are underrated and deserve a chance in the NFL. The Alliance is also a place where old NFL players can come and compete. Trent Richardson, Birmingham Iron, was a Top 5 overall pick and traded for a first round pick. Will Hill, Orlando Apollos, played 4 years in the NFL starting 32 games. Michael Vick is also the offensive coordinator for the Atlanta Legends.
All in all, The Alliance of American Football started off to a good start
and people are excited to see what it has to offer in the future.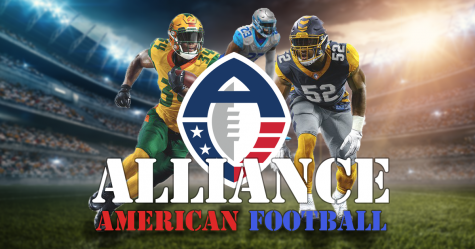 About the Contributor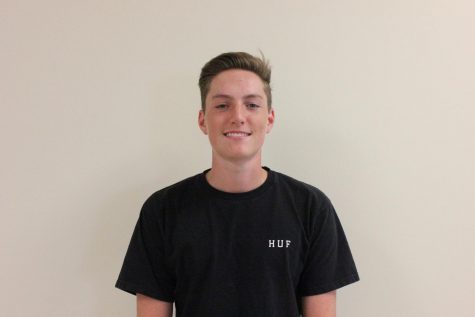 Evan Bendall, Photo & Video Editor
Evan Bendall is a senior at Lakes Community High School. This is his second year on the Talon Times Staff. Evan is a Co-Captain for the varsity golf team....