Top 3 Things To Do Before the End of the School Year
As the school year comes to an end, there is some things that you want to make sure get squared away before you pack up and flip your "summer-mode" to "on". With it being finals week, there are many events occuring at the same time, as many rush to wrap up the year; but, you should make sure you complete these important tasks in conjunction with your last-minute studying to finish the year strong!
Clean out all your belongings from your locker.
It's important that you make sure that all your personal belongings and supplies from the year are taken with you this summer, as the school will clean out anything that is left behind. (Keep your locks on your locker, though!) Also, don't forget to clean out your PE locker, too!
Return any items that belong to the school.
It's essential that you make time to visit the third floor to return all of your textbooks, books and other library materials that belong to the ILC. You don't want to be fined for something that you simply didn't return on time! Check in with the school to make sure you have everything that they need before you leave so that you return next year with a good start.
Sort through all of your assignments from the year.
Now that the year is over, a large majority of your assignments and other worksheets can be recycled. Go through each subject's folders and binders and see what is worth keeping for next year or other classes that you may take in the future that you can use again. Maybe lend a younger friend or sibling your old notes/notebook/review book that can help them succeed in that particular class next year, rather than simply recycling it.
About the Writer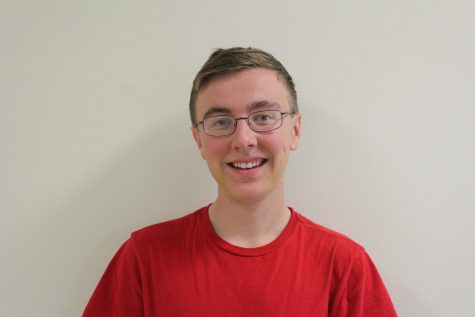 Adam Hartzer, Editor-in-Chief
Adam Hartzer is a senior at Lakes Community High School. It is his second year on the Talon Times staff and is the Editor-in-Chief. He is involved in the...