A Royal Wedding Overview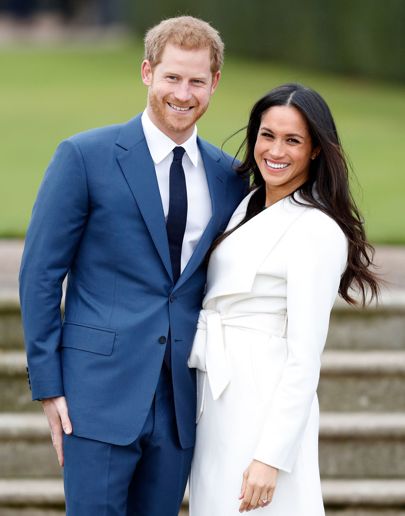 Faith Conway, Sports Editor
May 18, 2018
The Royal Wedding is set to take place this Saturday May 19th and will marry Prince Harry and actress Meghan Markle.
The service will begin at St George's Chapel on the grounds of Windsor Castle at midday and will be conducted by the Dean of Windsor, The Rt Revd. David Conner.
At 1pm, following the service, the couple will travel around Windsor in a horse-drawn carriage, which will allow the public to join in on the celebration.
Ms Markle's father, Thomas, is unable to attend the wedding, after undergoing heart surgery. She has asked Prince Charles to walk her down the aisle. Meghan will walk unescorted down the first section of the chapel aisle then she will be joined by Prince Charles at the Quire, where the main royal guests will be seated.
Meghan also is not going to have a maid of honor because she didn't want to choose one friend over another. In the bridal party, there will be six bridesmaids and four page boys. Harry's older brother Prince William will step into the role of best man.
Harry also wants his mother's side to be involved. The three siblings of the late Diana, Princess of Wales have been invited.
The couple have taken a very hands-on approach in planning their big day, right down to their selection of music for the service, which will include several popular hymns and choral works. The royal pair have also chosen to inject several more modern musicians and soloists into their ceremony. This includes Karen Gibson, the Kingdom Choir, and 19-year-old cellist Sheku Kanneh-Mason.
Renowned fashion and portrait photographer Alexi Lubomirski will take the official photographs of the newlyweds at Windsor Castle after the ceremony.
The couple have asked for anyone wishing to send them a wedding gift to consider donating to one of several selected charities instead.
According to a police statement, security in the area has already been stepped up, with armed and unarmed officers as well as search dogs and mounted police patrolling the streets of Windsor in the weeks leading up to May 19.