After Harvey & Irma, Is Climate Change to Blame?
Hang on for a minute...we're trying to find some more stories you might like.
This hurricane season has been one for the records. Hurricane Irma, a massive Category 5 storm that wrecked the Caribbean, has become the longest-lasting powerful storm, ever. Damages from Harvey and the subsequent catastrophic flooding in Southeast Texas are expected alone to cost up to $190 billion dollars. Meanwhile, Hurricanes Maria and Jose continue to plague the Eastern seaboard and desolate the Caribbean islands. In the wake of these storms, is it reasonable to ask if climate change caused them? In short, no.
"Climate change does not cause things, because climate change is not a causal agent. "Climate change" is a descriptive term — it describes the fact that the climate is changing. What's causing the changes is an increase in heat energy trapped in the atmosphere, due to greenhouse gases," said David Roberts, a reporter for Vox.
Rising global temperatures do contribute to the formation of hurricanes, but are not the primary cause of any of them. Heat energy is essential to the development of a tropical depression, and as the oceans continually become warmer more destructive storms are more likely to generate. However, this does not mean that hurricanes themselves are going to become more common as the conditions that form these cyclones are incredibly complex. Instead, what can be said about climate change and hurricanes is that it's making them worse.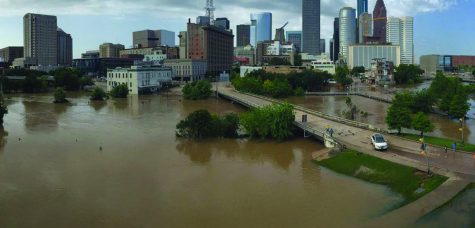 Photo by Boaz Guttman
As sea levels rise due to global warming, the storm surges of hurricanes are becoming more deadly. Storm surges are waves produced by ocean water being pushed away from the storm by the rapidly rotating winds, which combine the normal tide to create a tsunami-style bulge of water that can rapidly flood low-lying coastal areas. The worst effects of these waves were highlighted by Hurricane Katrina in 2005, where levees broke during a storm surge that flooded New Orleans.Therefore rising sea levels pose an even bigger threat as they allow these storms to ravage vulnerable areas.
The temperature of the ocean also worsens hurricanes, as warmer water leads to more evaporation and rainfall.Climate scientist, Michael Mann said in a Facebook post on August 27th, that "sea surface temperatures in the area where Harvey intensified were 0.5-1C warmer than current-day average temperatures, which translates to 1-1.5C warmer than the 'average' temperatures a few decades ago. That means 3-5% more moisture in the atmosphere."
The excess rain that came from Hurricane Harvey led to massive flooding and damage in cities like Houston, which has left residents to pick up the pieces. As more moisture enters the atmosphere, rainfall from storms like these will only become more severe.
"We haven't seen a string of large tropical storms like this happen in- as far back as I can remember," said science teacher and Evergreen sponsor, Jeff Newton. "Warming ocean waters intensified the storms, it increased the storm surge, it allowed the air to hold onto more water, and then you got… 50 inches of rain in Houston…that's unprecedented."
Though the scale these storms begs the question of some larger power behind them, ultimately hurricanes are natural phenomenon that affect low-lying areas. Coasts and islands on the Caribbean are simply in the path of these storms. While the severity and destruction left by these recent string of hurricanes is an unquestionable sign of climate change's impact, trying to blame a concept for these natural disasters undermines the science of climate change and global warming as a whole. Instead these storms stand as examples of how rising global temperatures can have devastating impacts
So when reports claim that climate change is the cause of some deadly weather event, remember to, in the words of Mr. Newton, "think skeptically."

About the Writer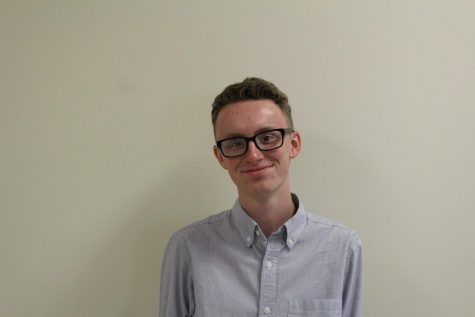 Colin McElduff, News Editor
Colin McElduff is a senior at Lakes Community High School, and this will be his second year as the News Editor for the Talon Times  He is deeply interested...