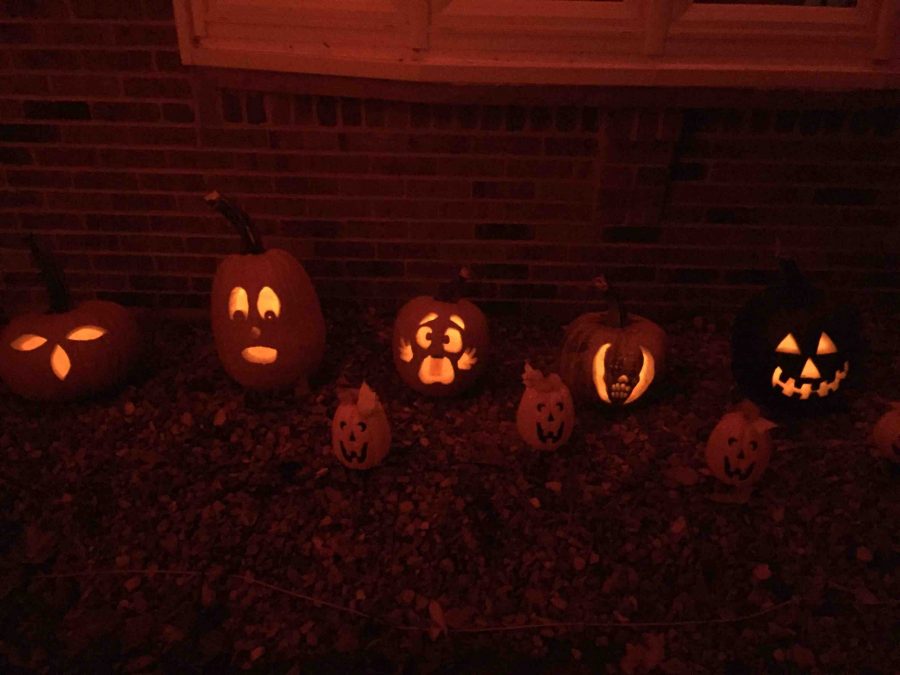 Photo by Lisa Scheuring
As a child it is very easy to pick your favorite season; most kids will choose summer because of the warm sun and no school. As I continue to grow, I appreciate and notice my surroundings more. I constantly notice the changes in the temperature, colors of the leaves and crispness in the air.
As a tradition, my family and I always carve pumpkins; a week or so before Halloween, we go to Stades Pumpkin Farm and pick them out. Later in the night, we get our carving supplies out and carve our pumpkins into different designs.
As a fall enthusiast, I have to admit that one of my favorite holidays is Halloween. Halloween is the time where you get pounds of candy when you go trick or treating, decorating your house, dressing up as something you have an interest in and not caring how old you are as you walk down the streets in your shark onesie as a costume.
When you are taking a nice stroll down the block, take notice of the beautiful change of color in the leaves and crisp breeze hitting your face. I love the idea of the seasons. I understand that the seasons are not just ideas and that the are real things, but the idea of the world changing around our busy schedules of our lives is exciting.  
Some of the best things to do are in the fall season. For example, I always go to the corn maze with a couple of friends and  walk around the maze, drink hot chocolate and go down the big hill slide at Richardson's Corn Maze.
As I continue on with life, the fall season will always be my favorite. I always gather the best memories and pictures during this time of the year. I try as much as possible to take advantage of being outside. Try it sometime, I am sure you might change your mind about your favorite season.