Postseason Action Looms Ahead For Boys Tennis
Hang on for a minute...we're trying to find some more stories you might like.
Lakes' boys tennis team has encountered some recent struggles, dropping matches to local rivals Antioch and Round Lake, both by scores of 5-2, on May 3 and May 5 respectively.
Head Coach Bryan Plinske described his disappointment about the losses, but gave credit to his team's effort and nodded to the fact that they will likely encounter both teams in the North Suburban Conference tournament, which began on May 12 and concludes on May 14, or at Sectionals, which begins on May 20.
"You never like losing to neighbor schools, but when you go out and play, someone is going to win and someone is going to lose. Certainly the boys tried as hard as they can and that is all I can ask for," Plinske said.
For Plinske, the effort put forth from the team— despite the defeats—  is a sign of promise.
"If someone gives 100 percent physical, mental and emotional effort, what else can you ask of anybody? We lost. We learned things from [those losses]. We have started working in order to beat them next time, and with [the postseason] right around the corner, I have every confidence that we will," Plinske said.
Plinske admitted that he would have liked to defeat the rival Sequoits, and also gave credit to a historically struggling Round Lake program that has demonstrated growth in recent years.
"Certainly to beat [Antioch] would have been nice. You have got to give Round Lake credit, they have really come into their own and have some nice players this season," Plinske said.
Senior 1 Doubles player Dallan Forbes and his team have been focusing in practice to identify the errors they have been making in matches by playing out game situations in practice.
"The team is touching up on their shots, but more importantly, we are having scrimmages to identify errors we make in matches that we do not make in drills," Forbes said.
Senior Daniel Beller, who plays 2 Doubles, believes that knowing what to do with each shot and anticipating opponents' shots is important in order to find success on the court.
"In addition to myself, the team has been working on their mental game too. Being able to visualize each play and how you are going to handle each play gives each player the advantage," Beller said.
Heading into the postseason, the Eagles breezed to a 7-0 victory over Johnsburg, which will lead the team into a grueling two week stretch of tournaments, with Lakes hosting the Spirit of the Northwest tournament on May 17, in addition to competing at Conference and hosting Sectionals.
Beller is confident in his team's ability to endure the likelihood of many matches filled with adversity throughout the upcoming tournaments.
"We have a few different tournaments coming up ahead in which there will be a lot of challenges.  I have faith in my team that we will do well in each tournament," Beller said.
According to Forbes, the final weeks of the season will include a lot of finetuning to prevent mistakes, but the team is also enjoying themselves in practice.
"Everybody is working really hard during practice to fix what they can, a lot of small things. Because we have such a small amount of time left, we are having a lot of fun too. This season, that is the best way this team prepares to face a challenge," Forbes said.
With the likes of Stevenson, Lake Forest and Warren to compete with in the postseason, the Eagles will not have too much pressure to win, and Plinske stated that his team is comfortable in the underdog role.
"It is great being the underdog because we have got nothing to lose. We are going to go out and leave every ounce of effort on those courts and see what happens," Plinske said. "The only expectation that is out there is just to try your best. When there is no pressure and you are free to just swing away, good things can happen."

About the Writer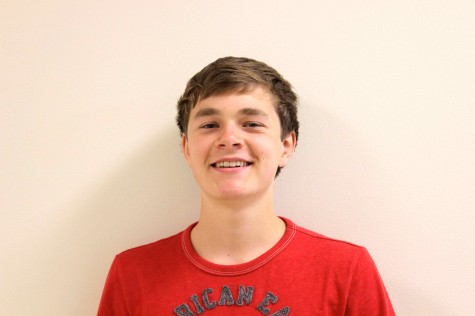 Gavin Good, Sports Editor
Gavin Good , senior, is a third year member of the Talon Times and is one of the Sports Editors. He plays soccer and tennis at Lakes Community High School and enjoys watching many sports in his free time. He hopes to attend a Big Ten school for college, although he is undecided on a major.
Twitter: @itsallG_O_O_D
Email: [email protected]