Finch Breaking Boundaries: How Melanie Finch Began Grappling Competitively
Hang on for a minute...we're trying to find some more stories you might like.
Since shifting her focus away from softball, Lakes Community High School senior Melanie Finch has excelled in grappling.
The sport is not very well-known to the average person, and although it is similar to wrestling, it differs from it in the sense that the competitors attempt to make their opponent submit rather than pin them.
Grappling, interchangeably referred to as jiu-jitsu, has many different kinds of submissions, according to Finch.
"A submission could be an arm bar…you see Ronda Rousey do that kind of stuff— everyone knows who that is," Finch said.
Finch's older brother, Mike, first introduced the sport to her as a young child, and recently she has taken it up again, this time competitively.
"She's been formally training in wrestling and jiu-jitsu for less than two years, but to be honest, I first taught Megan and Melanie how to choke people out when they were toddlers," Mike said.
He attributes Melanie's success to her natural strength and powerful work ethic.
"[Melanie and Megan] have both been freakishly strong since they were kids and they both excel at anything they put their minds to. More recently Mel has been inspired to work on her grappling, and she's been putting in the hours," Mike said.
Melanie believes that grappling requires a different kind of strength than wrestling does, as there are different moves used to get opponents to submit.
"There is a different kind of strength in [grappling]. It is like a full body, fluid strength," Melanie said.
However, skill is more important than raw strength, according to the two-year grappler.
"You can be smaller and be facing someone bigger than you, and you can still submit the person without them outmuscling you because you can get in a bad spot but still submit someone. There are like a million different submissions. If you are going against someone who is weaker than you but really skilled it is incredibly hard to actually overpower [them] because you cannot just hold them down," Melanie said.
In addition to grappling, Melanie decided to join the school's wrestling team this year in order to help stay in shape for when she goes to competitions. She competes in tournaments organized by the North American Grappling Association, and she took third place at an event in Chicago in September of 2015.
The competitions run similarly to wrestling meets; participants weigh in before matches, although the weight classes generally have larger ranges than in wrestling. Tournaments vary from double to single elimination, and there are divisions for men and women, which draw competitors from local areas as well as ones from longer distances.
"People usually come anywhere from ten minutes to about four hours away [to compete]. A lot of people compete seriously, depending on their division," Melanie said.
To train for her competitions, Melanie takes jiu-jitsu classes at Energy MMA in Lakemoor where she is taught by Mike, who was an undefeated amateur grappler before deciding to become a broadcaster and coach. Melanie also goes to Gurnee Jiu-Jitsu, and between that and her brother's training, she usually practices around four times a week in addition to her wrestling practice and matches.
Melanie is looking to immerse herself even further in grappling this summer and wants to work her way through the belt system of jiu-jitsu.
"I hope to get up to a blue belt this summer. My goal is to get a pretty high belt because I have never gone through the belt system before. I also want to do more tournaments and keep winning," Melanie said.
Grappling is Melanie's way of staying in shape, and it helps her to live an active and competitive lifestyle.
"I think [grappling] is a great way to stay in shape too, to keep training. I want to learn as much as I can until I am not able to do it anymore," Melanie said.
She takes pride in seeing how the sport is growing quickly, similarly to other forms of Mixed Martial Arts, and sees proof of its emerging popularity every time she competes.
"A couple years ago, I would see no girls, or people did not really know what it was. I think more people are practicing jiu-jitsu as self-defense or as a sport or skill. Tournaments are huge now, and it is cool to see it growing," Melanie said.

About the Writer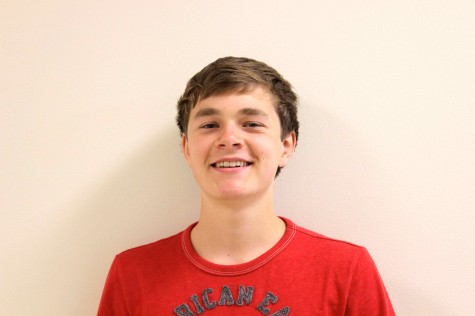 Gavin Good, Sports Editor
Gavin Good , senior, is a third year member of the Talon Times and is one of the Sports Editors. He plays soccer and tennis at Lakes Community High School and enjoys watching many sports in his free time. He hopes to attend a Big Ten school for college, although he is undecided on a major.
Twitter: @itsallG_O_O_D
Email: [email protected]