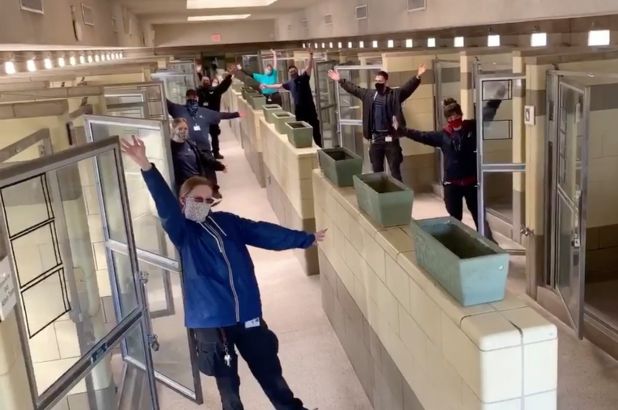 Unprecedented. Strange. Uncomfortable. Scary. Challenging. These are all words that have been used to describe the state of our world. However, what we are not seeing is the good that is coming out of it all, especially for four-legged friends.
Ever since the stay-at-home order has given many people much more time on their hands, animal shelters that were just overcrowded months ago are now clearing out. One shelter in California closed its doors not because of the virus, but simply because there were no animals to shelter. From coast-to-coast the numbers of fosters and adoptions are nearly doubled. However, shelters fear that once the world is able to return to the way it was, the animals will be once again within sheltered walls.
Why is this a time for such an adoption boom? With the stay-at-home orders in place, families have time to be home with and are able to be more active. Those who are quarantined by themselves are now able to have a furry friend to keep them company. Last week, the Chicago Animal Care and Control's Adoptable Pet programs  (CACC) stated that they never had any pets not up for adoption. Even the shelter's most outgoing dogs and cats were able to find happy homes. Officials also state that with the arrival of kitten season, shelters will continue to find donations, foster homes, and even adoptions at a more steady pace.