Quarantine Essentials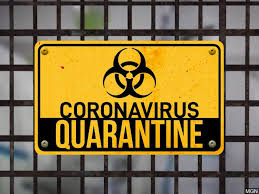 As we all begin to hunker down for the next couple of weeks, I've compiled a list of essentials that are gonna make these tough times easier.
Movies: There is nothing better than sitting in bed on your phone for hours glued to your favorite movie. A personal movie recommendation of mine is the film "parasite". The film captures the class discrimination and greed in Korea. While this film is in a different language there are English subtitles to help understand the film. This film is super interesting and is addicting, enjoy!
Snacks: Before you begin to watch those movies make sure to grab your favorite snacks. Candies like Sour Patch Kids, Swedish Fish, M&M's are sure to get you pumped!
Facetime: During this quarantine, you aren't gonna be able to see your friends, sadly. However, you guys hang out over FaceTime. Facetime is essentially an app that allows you to call whoever, but with a picture. Feel free to hang out as much as you want!
Video Games: Another way to hang out with your friends during quarantine is to play video games with them. Video games are electronic games that can be played over the internet with anyone. This is easily done on consoles like Xbox, PS4, or even apps on your phone. Game on eagles!
Puzzles: Another simple way to pass the time is with puzzles. Puzzles are essentially a picture, a picture chopped into many pieces. Your job is to put the picture back together. This can take up to a week but is a great time killer.
Music: My favorite way to pass the time is to listen to music on my phone. An album that just came out that I'm in love with is called "Sweet Action". It's by an upcoming artist named Jack Harlow.