World Series Preview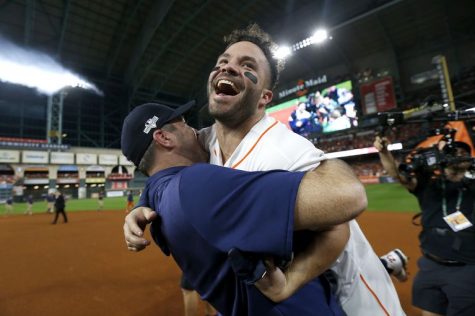 After another long year of baseball, the World Series stage was set Saturday night as Jose Altuve sent the Houston Astros to the Fall Classic with a walk-off homerun. Announcer Joe Buck described it as "anything but a walk-off because nobody is leaving". Most fans stayed to celebrate and bask in joy as the Astros were presented the AL Pennant and Altuve the ALCS MVP after the game. The homer will undoubtedly go down as one of the more memorable moments in recent history. This goes without saying the Astros mission remains unfinished. The Washington Nationals will stand across from them starting Tuesday to kick off the 2019 World Series.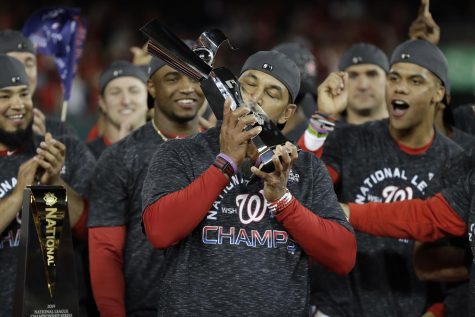 The Nationals had a tough road to go through, but they found themselves in their first ever championship. Washington got started by winning an exciting wild card game over the Brewers, followed up by coming back in the divisional series and upsetting the Dodgers, and then blowing out the Cardinals in the NL championship series. Both teams will be riding high once they square off, but only one will be crowned when its all said and done.
Pitching will likely be a huge factor into how the series plays out. The Astros and Nationals both have exceptional aces, for Houston, Justin Verlander(21-6), Gerrit Cole(20-5), and Zach Greinke(18-5), and for Washington, Max Scherzer(11-7), Stephen Strasburg(18-6), Patrick Corbin(14-7), and Anibal Sanchez(11-8). The Nationals pitching staff completely shut down the Cardinals in the NLCS allowing a total of only six runs. In terms of hitting, most analysts give the Astros the edge, but Washington still has their fair share of batters in Ryan Zimmerman, Juan Soto, and Anthony Rendon, just to name a few. Houston will put out a lineup very similar to the one that won the world series just two years ago, with Altuve, Carlos Correa, Alex Bregman, and George Springer.
This year's series will hopefully live up to the expectations, and maybe bring yet another exciting finish to cap off the season.
About the Writer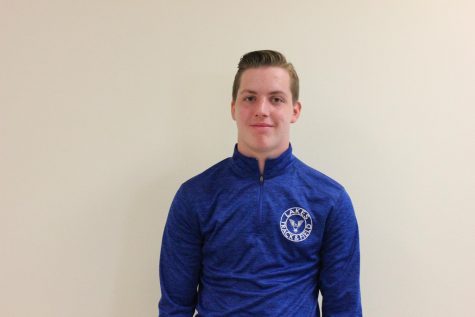 Jacob Brooks, Sports Editor
Jacob Brooks is currently a junior at Lakes and is involved in many activities after and outside of school. He is on the soccer and tennis team, and joined...